The purpose of the Road Profile Users' Group (RPUG) is to serve as a forum for the exchange of information between end-users, data collectors, vendors, construction and design engineers, and researchers who have an interest in road profiles, road roughness/smoothness, pavement surface textures/friction, tire-pavement noise, and safety-related topics.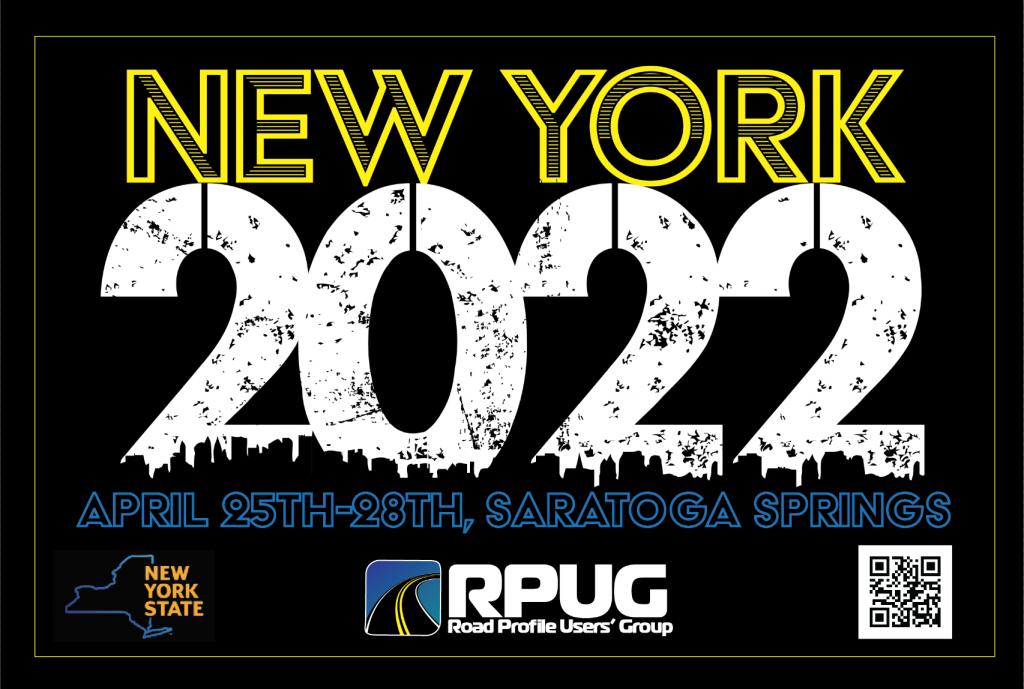 News and Events
The RPUG 2022 Annual Meeting will be held 25-28 April 2022 at Saratoga Springs, New York. Further information, including registration, accommodations, agenda, etc. will be published as they become available.
The RPUG 2020 conference was held as webinar series, from September 15 to 16, and from October 13 to 15. Please take a look at the program, presentations, and recordings.
The 2020 ProVAL Workshop Schedule is updated.
The 2020 ERPUG conference is canceled.
The 2020 ASTM E17 committee winter meeting will be held virtually from December 7 to 8, 2020.
The 2021 TRB AFP50 committee meeting will be held virtually as a part of the 100th TRB Virtual Annual Conference.