The purpose of the Road Profile Users' Group (RPUG) is to serve as a forum for the exchange of information between end-users, data collectors, vendors, construction and design engineers, and researchers who have an interest in road profiles, road roughness/smoothness, pavement surface textures/friction, tire-pavement noise, and safety-related topics.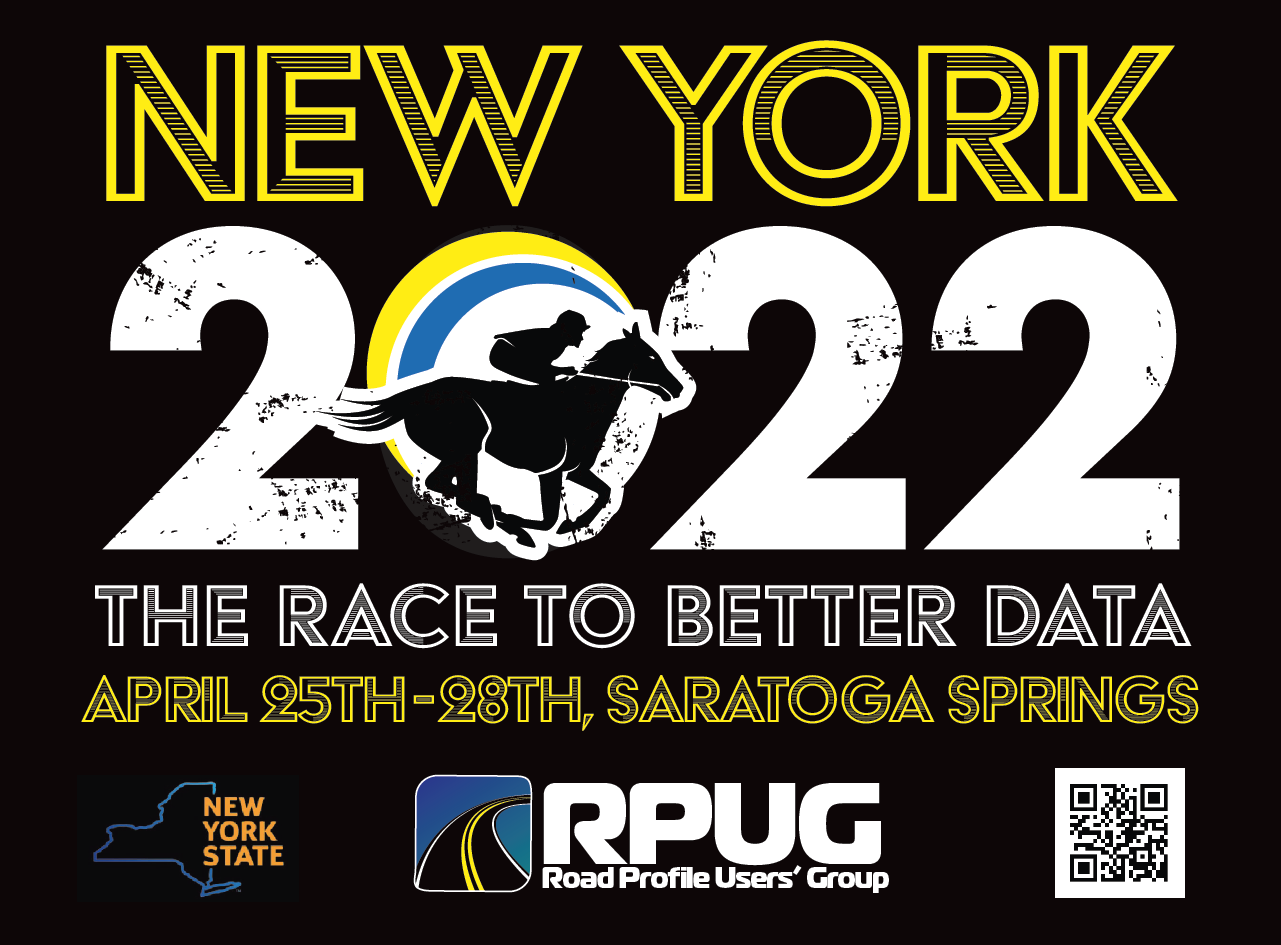 News and Events
The RPUG 2022 Annual Meeting was held from April 25th to 28th, 2022 in Saratoga Springs, New York.  The presentations were posted.
The next RPUG meeting will be held in southern Illinois near the new Illinois test track in spring 2023. Stay tuned! 
The next European Road Profile Users' Group (ERPUG) conference will take place at Macdonald Holyrood Hotel in Edinburgh, Scotland, from October 12 to 14, 2022.
The next ASTM E-17 Vehicle – Pavement Systems committee meeting will be held at Hyatt Regency Seattle, 808 Howell Street, Seattle, WA, USA, from June 13 to June 14, 2022
The next TRB AKP50 (formerly AFD90) Committee on Pavement Surface Properties and Vehicle Interaction may be held in summer 2022. The date is TBA.